Why can't I see the prices?
This website services our business and trade clients and displays industry specific prices. If you have a business - simply sign up and login! 
How do I become a trade customer?
Simply fill in our sign-up form with your details and VAT number HERE and we'll get you sorted with credentials.
What trade discounts do you offer?
We offer several trade pricing tiers depending on order volume. Our trade pricing starts below our consumer rates and we offer further discounts for larger bulk orders. 
Do you have any reviews?
We have over 2,200 customer reviews. These are not in-house reviews from our own website but are customer reviews from the web's most trusted resource trustpilot. You can read our reviews HERE. 
How do I get in contact?
We're happy to talk directly to our trade customers. You can contact us via phone, email or even send us a message - the details are on our CONTACT page.
I have specific item requirements like size and colour. Can you help me with that?
We offer a bespoke order service for those who wish to order items unavailable off the shelf. We can take your requirements and return with the details in a day or two. Naturally, this process takes more time so get in touch with us early. Simply email trade@whiteandgreen.ie with the details of your request and we'll do the rest. 
How long does delivery take?
We deliver from our warehouse in Ireland so orders are usually delivered in a day or two. If trade customers wish we can organise same day delivery. 
Can I track my order delivery?
Once your order is shipped, a link to our courier's tracking facility will be sent to you via email. From there you can track your order to your door. 
How do I pay?
We are happy to accept all major credit cards, Paypal and bank transfer. If needs be we can also take payment over the phone. For our trade customers we are happy to discuss a payment plan which can spread out payments over a period of time. 
What happens when I place my order?
When you place an order with us you will receive an email confirmation with details of your order and another one when it ships. We try to keep in touch all through the process. 
If I make a mistake on my order, what do I do?
If you notice a mistake on an order you've placed, get in touch with us as soon as possible by emailing trade@whiteandgreen.ie with your order number. We may be able to amend it before dispatch. If it's too late, we can arrange to get the right items to you as best we can.  
If I wish to return an item what should I do?
We have a returns policy and details of its contents can be seen HERE. However, we recommend our trade customers get in touch with us and discuss the nature of the return. We will do what we can to find the best solution for you and your business. 
If I'm unsure about sizes what should I do?
We get many queries about sizes and to help our customers have generated a comprehensive size-guide which you can view HERE. 
Maintenenace FAQ's
How should I wash my sheets?
We recommend a 30-40 degree wash as this is more environmentally friendly, and ensures you will get the longest lifespan out of your sheets. However, they will endure a 60 degree wash if required. Our sheets are very durable and will even get softer as you wash them over time. We recommend a plant-based, non-toxic detergent such as Lilly's or Ecover. Keep an eye out for our blog post on detergents!
Are your sheets easy to iron?
Yes, White & Green sheets iron like a dream! We use only the finest handpicked, organic cotton in a 300 thread count weave, which makes them easy to iron…really! If you use a tumble dryer, make sure that you take your sheets out before they are bone dry. Take them out ever so slightly damp, fold them and give a sweep of the iron on either side for the more efficient method of ironing.
Will my sheets crease?
Unlike other bedding brands, we do not artificially treat our fabrics with silicon, formaldehyde or toxic chemicals to make them "no-iron or no-crease". By choosing us, you're experiencing the fabric in its purest form and natural fibres do crease. But don't worry, our sheets are really easy to wash and iron. All of our customers say that they love White & Green sheets as for once, there is no issue with washing, ironing or getting rid of creasing, unlike the brands they had used in the past!
Will my sheets shrink?
We make all of our sheets 3% bigger as cotton naturally shrinks by 3% in the first wash. We prefer to be generous in size rather than have sheets that are too small and popping off mattresses! For example, our fitted sheets are 38cm deep with an elastic band the entire way around the bottom, which means they will fit every mattress, even if you have a mattress topper. After all, there is nothing worse than a tug of war with your sheet and mattress!
Does that mean I need to wash my sheets before using them?
As our bed sheets are all certified organic, there are no toxic chemicals or finishes on them, so you do not have to wash them before use.
The do's and don't's of washing:
Do:
Machine wash on a 30 to 40 degree wash using mild, and natural detergent.
Wash similar items together – same colour and fabric.
Tumble dry low. We recommend always taking them out of the dryer a little bit damp to help with creasing.
Don't:
Do not use harsh chemically-infused detergents.
Don't wash with clothing – zippers, hooks, etc. cause abrasion.
Avoid products containing benzoyl peroxide, alpha hydroxy acids and chlorine bleach.
Tumble dry until bone dry.
Can I put my sheets in the washing machine?
Absolutely. We recommend a regular 30-40 degree wash but they can be washed up to 60 degrees if needed.
Can I put my silk pillowcase in the washing machine?
Yes, we recommend a 30 degree gentle wash.
Can I tumble dry my sheets?
Our sheets can certainly be tumble dried, we recommend taking them out a little before bone dry.
Can I tumble dry my silk pillowcase?
We recommend not to tumble dry your silk pillowcase, line dry is fine.
What temperature should I wash my cotton sheets at?
30-40 degree regular wash, but they can take 60 degrees occasionally.
What temperature should I wash my silk pillowcase at?
30 degree cold/ gentle wash.
Is it okay to use fabric softener?
Yes, we would always recommend to use natural washing detergent and softeners.
Can I iron my cotton sheets? Are they easy to iron?
Our sheets are a dream to iron, if you are not an ironer just leave the sheets to line dry and any minor creases will fall out naturally.
Material FAQ's
What certifications do your products have?
Our products are Fairtrade certified , Organic Soil Association certified, and GOTS certified.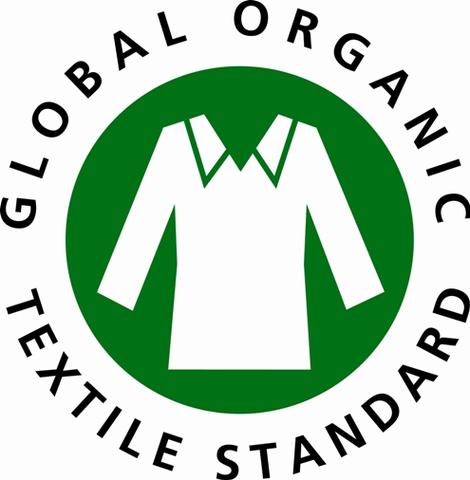 What does organic cotton mean?
Organic cotton means no toxic pesticides or dyes are used on our products.
Organic cotton is better quality and longer lasting than conventional cotton.
Organic cotton gets softer with every wash.
Organic cotton makes our sheets a dream to iron.
Why Fairtrade cotton?
Our farmers are ensured minimum prices for their cotton.
Our factory workers earn a fair wage.
All of our producers are guaranteed safe working conditions.
Never any child labour.
We pay a Fairtrade premium to all communities involved in our production and they decide how they wish to spend this extra money, for example on education, on healthcare and so on.
Are you available in any stores?
We are a 100% online store. This enables us to keep our prices more competitive for our customers. It also allows a faster shopping experience for you- online, fast delivery to your home, without the fuss of traipsing through stores!
Is your packaging eco-friendly?
We are trying very hard to be as sustainable as possible in our packaging. All of our brochures, leaflets and marketing material is made from 100% recycled materials and uncoated.
Our gift boxes are recyclable and should be kept as clever storage if you have space.
How do I learn more about the background of your company?
You can read our story here: About Us.